Construction, Cities & Territories
Reinvent the built environment and ensure a sustainable and resilient urban future
*Rising urban populations around the world have ushered in the concept of Smart Cities, in which digital innovations are used to address long-standing urban challenges.
The related construction boom has put increasing demands on AECO teams to not only build structures and systems beautifully and efficiently, but also design them for long-term sustainability and solve a range of issues for multiple stakeholders.
Architects are expected to deliver multiple concepts under restrictive time-frames to win a project. Faster iterations allow the creation and evaluation of more designs, converging on higher-quality concepts. After the project is awarded, material and fabrication realities threaten the artistic integrity, quality, and scope of the building—unless the model is fortified with early input from downstream project contributors.
Our cloud-based, collaborative environments and advanced design and simulation tools can help your team significantly reduce waste and rework, improve visibility and trust across the supply chain, and achieve unprecedented results.
Discover how our Industry Solution Experiences can help you solve your challenges
Civil Infrastructure Engineering
Engineer ready-to-deliver infrastructure with knowledge based design

Learn More > Watch Video >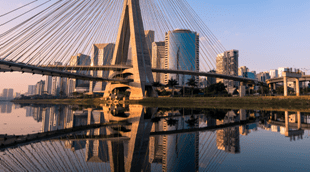 Building Design for Fabrication
One solution integrating building design for manufacture & assembly

Learn More > Watch Video >