Marine & Offshore
Accelerate the sustainable transformation of the Marine & Offshore industry
Oceans hold the key to the growing demand for food, water, energy, natural resources, transportation, and recreation. Yet we must protect our most precious resource from the dangers of overexploitation, pollution and degradation. More than ever, all Marine & Offshore stakeholders understand the need to challenge the status-quo and accelerate transformation.
A collaborative business platform that connects the entire value chain is essential. One that leverages the virtual twin to provide end-to-end continuity and insight, from ideation to asset in operation.
The future of the Marine & Offshore industry requires the ability to reinvent business models, improve productivity, and drive operational efficiency while connecting the value chain to accelerate collaboration and foster innovation to design, build and operate cleaner, smarter, safer assets. It takes a business and innovation platform connecting people, ideas, processes, and data to carry out this transformation successfully.
Discover how our Industry Solution Experiences can help you solve your challenges
Build For Sea
Shipyards need help from technology to implement more agile manufacturing operations in order to improve their capacity and ...

Learn More > Watch Video >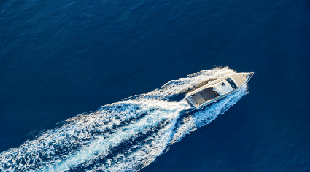 Sea Boat Builder
Small and medium size yacht and boat builders are looking to distinguish themselves by designing and building innovative high-end ...

Learn More > Watch Video >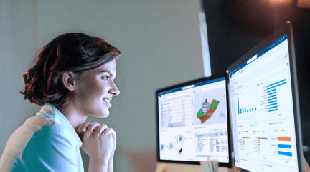 Program Excellence For Sea
In a highly competitive environment where they are pressured to deliver ever more complex ships with an extended value chain while ...

Learn More > Watch Video >
Optimized Production For Sea
Manufacturing efficiency begins with production planning. Shipbuilders face the daunting task of transforming the engineering design ...

Learn More > Watch Video >