High-Tech
Simplify and accelerate innovation to create more valuable consumer experiences
High-tech enhances our modern and connected lives with always-on experiences.
As capabilities and opportunities rise exponentially, high-tech companies must become ever more responsive to re-invent and sustain their leading edge while mastering complexity, quality and margin pressures.
Dassault Systèmes' 3DEXPERIENCE platform empowers high-tech innovators to innovate faster, yet more sustainably
Running on the 3DEXPERIENCE platform, our industry solutions deliver secure collaborative capabilities for real-time process simplification and acceleration across time-zones and domains of expertise. All solutions enable industry best practices out-of-the box, facilitating deployment, use and standardization. At the same time, they can be easily combined and scaled according to the needs of any user, enterprise or innovation ecosystem.
Explore how today's OEMs and new innovators alike are entirely redefining the future of mobility with industry-leading 3DEXPERIENCE solutions.
Discover how our Industry Solution Experiences can help you solve your challenges
Adaptive Connected Systems
Master the complexity of engineering software-driven systems with optimal performance

Learn More > Watch Video >
Agile Portfolio Management
Foster efficiency and agility in defining a portfolio of configurable products and solutions.


Learn More > Watch Video >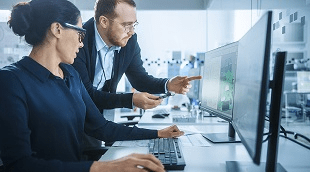 Compliant Product Release
Ensure the compliance, quality and readiness of the product released from engineering to manufacturing & operations

Learn More > Watch Video >
High Performance Battery
Optimize engineering from molecule to system in designing safer, long-lasting and fast-charging batteries.

Learn More > Watch Video >
High Performance Electronics
Master Electronics Systems Development for Performance, Adaptability, Reliability, Cost, Supply, and Compliance.

Learn More > Watch Video >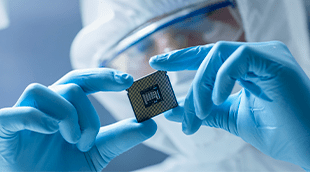 High Performance Semiconductor
Achieve higher efficiency and zero re-spins in developing IOT-ready System-on-Chips


Learn More > Watch Video >
High-Tech Smart Factory
High-Tech Smart Factory enables to transform your planning and global operations to gain responsiveness, flexibility, and efficiency.

Learn More > Watch Video >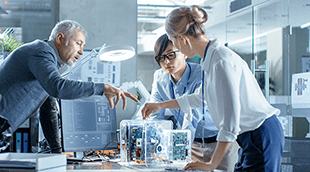 Next Gen Engineering
Advance engineering collaboration to create mechatronic products right the first time

Learn More > Watch Video >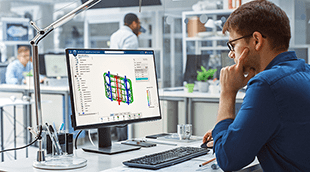 Highly Virtual Prototyping
Accelerate development & increase device reliability by maximizing the use of virtual validation

Learn More > Watch Video >
Resilient Supply Chain
Build a lean and resilient supply and distribution network for superior responsiveness and performance

Learn More > Watch Video >